keyboard_arrow_leftPrevious
Nextkeyboard_arrow_right
Simplest Way to
Sell Your Scrap Car

To Wreckers
Sameday Pikcup – Free Removal – Payment on The Spot
Car Wreckers Melbourne Near Me
Are you an owner of an old vehicle that has become a burden for you? Then worry not because car wreckers Melbourne is one of the biggest company in Melbourne and we buy all types of old, scrap, junk, unwanted and damaged vehicles. We pay top cash up to $14,999/- on the same day. If you have any car lying in your garage for a very long time and you cannot find a buyer for it then this is the right place for you.You have already spent a lot on its maintenance this is the best opportunity to get rid of the old car and upgrade to a new model. Our company accepts all cars, vans, trucks, and 4wds it doesn't matter whatever model, make, year and condition it has.
With our fast & best car wrecking service you can find our free tow truck drivers near you and book your car removal instantly without calling around and wasting your time. 
Free Removal Melbourne Wide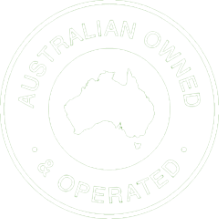 Used, Broken or Damaged Cars

Used Car Buyers Melbourne

No Towing Fee Melbourne Wide
Best Car Wrecking Service Near you
Our services are the best in Melbourne. We claim this because we offer free towing service, highest cash for the vehicles and free evaluation these are few of the highlights of our entire service. The process of buying your vehicle is very quick and reliable and you can get the cash on the same day.
Call now and get a quick quote from our evaluation experts. If you find the quote acceptable then you can book the service with us. We will come and collect your car from any location throughout Melbourne and there will be no charges for this service. In no time your car will be removed and cash handed over to you.
Most reliable company in Melbourne
Car wreckers near me is one of the most trusted companies in the Melbourne area. They are working in the market for many years and are well known for their quality work. You can find many customers recommending our company because of fast and reliable services.
We make sure to fulfill our commitments, you will be provided free evaluation, free towing, help in all paperwork and instant cash. The company has its own fleet of heavy towing vehicles so there will be no delay for the removal of cars. We believe in customer satisfaction & dont pay you wrong price for your scrap vehicle.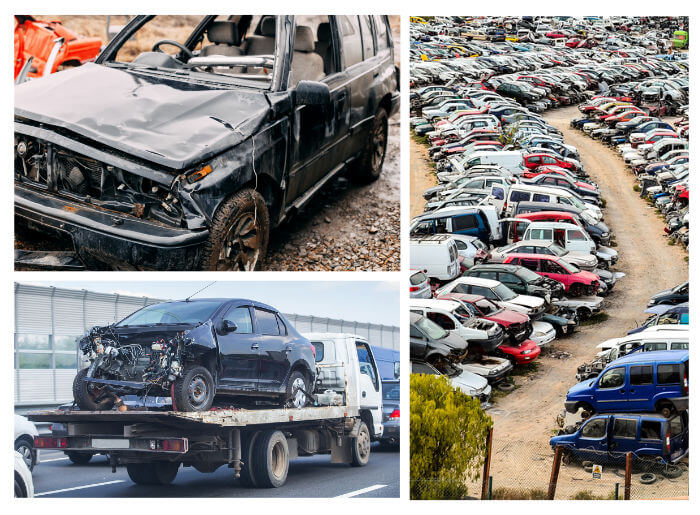 We are Environment-friendly Car Disposal
We at car wreckers Melbourne make sure that our car disposal system is eco-friendly which is very important. When you sell your vehicle to us you can have the satisfaction that we take care of the environment. The proof of this is our LMCT license which ensures that every car will be disposed-off according to environment-friendly rules and standards. These standards are set up by the government and environment protection agencies.
We guarantee to remove all the reusable parts from the vehicles to recycle them. The rest of the car is recycled and changed into raw metal.
Car wreckers pay the highest
cash up to $14,999
There is no need to sell your old or damaged car at a cheap price. Car wreckers Melbourne can pay you the right price for your car. We promise to give the highest amount of cash in the market which may go up to $14,999. We have an expert evaluation team at our office which will take all the details of your vehicle which includes its make, model, year, and overall condition and then evaluates your car. Our prices are very competitive and we make sure no other company in the market offers these values.
Moreover, there is a policy of no obligation in our company. These quotations will be provided free of cost and there will be no obligation on you to accept the offer. But we make sure to offer you a quote which no other company can match.
If you are an owner of a heavy vehicle like truck then there is good news for you as you can earn more cash for it. The truck has more worth due to its size and more metal as compared to a normal car. The company will pay more for it as they get more benefit. Some companies don't pay more for trucks and commercial vehicles because they have the same rates as for the other cars but car wreckers has a different policy. We pay the amount according to the vehicle and don't charge for the towing service as well in this way you can earn more cash. So, don't go to the companies which don't pay you according to the vehicle and bear a loss instead call us and get a fair price.
Free car removal service for our customers
It doesn't matter to us if your car is dead or running because we offer free car removal service. For the fastest and reliable service contact car wreckers in Melbourne today and get rid of your vehicle on the same day.
An expert team will visit your place with state of the art towing machinery and remove your vehicle and will immediately pay you the cash. The condition of the car is not a problem even if it is damaged because we accept all types of cars, trucks, and 4wds.
We are in business since 2012 & commited to provide our local customers best service as possible, Car Wreckers Near me provides best Car removal service in Melbourne Area.
Stress-free documentation and paperwork
Most of the people don't like to deal with scrap car dealers due to the reason they believe it involves many legal requirements. This misconception is because of the poor service provided by some companies which don't guide and support their customers throughout the process and they have to face such difficulties.
Our staff is extremely cooperative and they are always ready to answer all your queries and in case you have any confusion you can ask them.
Dont wait , sell you scrap, broken or damaged vehicles today and get some decent cash on the spot by Car Wreckers Near me. We only need your ID and no major paperwork required at all.
Car wreckers Near Me is a trusted name in the market
We are a licensed auto-dealer in Melbourne for buying and wrecking all types of used and unwanted cars. Our valued customers acknowledge this that their experience of dealing with us was very quick and hassle-free. Car wreckers is a reliable name in the market for recycling the scrap vehicles. We provide service in all areas in Melbourne and also service areas near to it. Most importantly people choose us because they know they can get the highest cash for their vehicle. Along with that, the services you get from us are:
✓ Highest cash value for all types of vehicles
✓ Immediate car removal on the same day
✓ Free evaluation
✓ Buying vehicles of all types and conditions
✓ Free towing
✓ Free paperwork and legal documentation
✓ No hidden terms and charges
✓ Eco-friendly disposal
Why scrap your Car with us
We believe in taking care of our environment and our customers as well. We are the top choice of people in Melbourne when it comes to recycling their old cars. Our staff is available at any time to assist you so no need to waste time in contacting other unprofessional companies. We will not disappoint you, give us a call and get benefits from our great services.
We care for Customers
Car wreckers Melbourne makes sure to take care of all the legal documentation and paperwork of the entire process. You don't need to visit any offices and make multiple calls this will save your precious time. We prepare all the documents and bring them to you.We take care of all the things so that you remain stress-free throughout the process.
Sell

Any Kind of Vehicles
Sell you scrap or damaged vehicles near you & get top cash for any make or model in any condition.